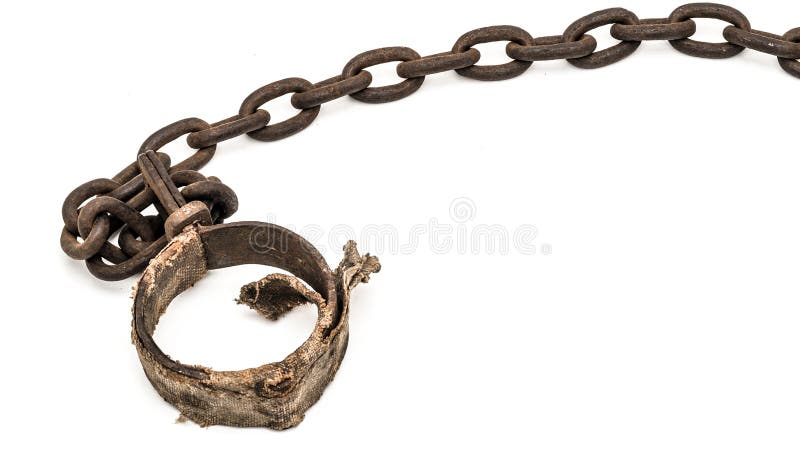 Inhumane cruelty has been with us for a very long time and it didn't start in the new land, later called America. It began with those who lived long before any of us were ever thought about. For those who read the bible, the evidence is within the pages.
The Children of Israel were treated abominably and those who thought they were superior, treated those they thought were inferior with less dignity than the way they treated most animals. People were sawn (most notably, the prophet Isaiah) in half, women had babies cut from their stomachs with swords, they were left to starve to death, with some resorting to eating their children. But through it all, some of them survived and unfortunately, so did the inhumane mindset that has carried over into the 21st Century. Before anyone decides to refute this statement, think first, expand your knowledge base and know that some people are still treated as though they are less than human and not just in third-world countries.
But let's move forward from the BC timeline and look at what has happened, historically throughout Europe and we can begin with The Catholic Crusades — killing anyone who crossed their path who refused to believe as they believed. Then, we can readily see what happened when Europeans who fled England came to this new land, perpetrated the same kinds of indignities they claim to have abhorred. The "religious" folks, established rigid standards and morals that most mere mortals could not have sustained. They are responsible for the burning of women in Salem and called them witches because they "did not understand" what they refused to acknowledge — women are people, too and should not be subjected to the whims of men.
Of course, we cannot forget how "white men" enslaved and massacred other human beings — The Africans they imported and the Native Inhabitants who were already here. Remember now — they did not want a king telling them what to believe or how to worship, but they enacted the same concepts upon others and were able to get away with it for hundreds of years. They beat and maimed and killed any who refused to submit to them. Many Native Inhabitants were killed out of a sense of superiority and those who weren't killed were placed on barren reservations with the intent that they would die out the means to sustain themselves. Survivors have this uncanny instinct to keep living in spite of how they are treated and the same is true of the slaves and their descendants.
Without going into the entire roadmap of how this country began with racism and bigotry in the forefront — driving the need and greed of "white men" who cared less about trying to "understand" others, let's start with America's rite of passion with freedom from a king. The Constitution was written and enforced with consequences for those who dared to act like they were human, and that included women. Re-read and understand that women, Native Inhabitants, and Africans were never a consideration in the beginning and now, in the 21st century, there are some "white men and women" who are trying to take humanity in the United States, backwards, especially for people of color.
Though some may not understand how cruel and unjust it is not have a voice in what is done is this country, let's review. When black people didn't have a right to vote, laws were made to keep them from voting, and even when it appeared (after the Civil War) that some were given the opportunity (during Reconstruction), that right was revoked by Jim Crow laws that prohibited black people from living within the same areas as white people, attending the same schools, using the same bathrooms, drinking from the same fountains, riding public transportation or eating in restaurants and certainly didn't allow them to stay in hotels. I remember traveling with my family and we always had to "pack whatever we were going to eat," I learned how to use the bathroom off the side of the road without wetting myself, and understood, even as a child, there were not going to be any privileges given to me. Yet, we survived. When NAACP begin to be known in our little town, people had to sneak and meet at churches to keep the local yahoos from interfering. When black people could finally vote, in 1965, most did with dignity and pride.
Fast forwarding to recent years, when black people stopped being interested in voting because they didn't like the choice of candidates, efforts were made once again to inhibit their ability to vote. Their names were expunged from voting records and now if they don't have photo ID, they're still denied the right to vote. But because black people as well as some others were fed up with the nonsense perpetuated against them, they decided in 2020 to vote in massive numbers and because they did, Republicans — those "white men who think they are superior to others" — once again are trying to keep black people from voting because they know, the informed black person won't vote for them.
So, it would appear that Trumplicans — those Republicans who have pledged allegiance to a man, the same mindset of the people who came here to escape a king, have decided to "openly and without regard of any moral or ethical reasoning" are passing laws that are targeted to keep people of color and poor people from voting, and it appears that the only way to stop the stupid is to encourage two Democrats to stand with the party and get things done so no ones rights are violated. If they don't join the party, they can be seen as being cruel and unjust, since those in power, will retain power and treat people anyway they want to without consequences. The trumplican party — of white supremacists — are indeed inhumane and anyone supporting their agenda, is just as inhumane as they are, regardless of what their political party affiliation is. There is no excuse — NONE — for anyone in their right mind to support, diminishing the rights of people to vote under the guise of "precluding fraud," which is part of "Their Big Lie" promoted to appease a corrupt and traitorous maggot.
Now, to backtrack just a moment, remember the lynchings during slavery and Reconstruction? White Supremacists (disguised as law enforcement) are now openly killing black men and women and children for acts that don't warrant pulling a weapon and yet, those same trumplicans (white supremacists) stormed the U.S. Capitol in an insurrection guided by the same maggot, who now controls the "Republican lawmakers" and they are making havoc of this land. There is no excuse for this behavior and one can only conclude, the Republican lawmakers are indeed just as cruel and inhumane as those in biblical times and their ancestors.
But here we are — in another voting rights quandary — and we know we cannot depend upon lawmakers to uphold their oaths of office and do the right thing. Therefore, we — the American Electorate — must stand up and speak out against all attempts to inhibit voting by anyone. We must remember that "injustice anywhere is injustice everywhere." This is not a state-by-state problem; it is a problem for the entire United States of America and it is time for us to say, "NO MORE INHUMANE TREATMENT OF HUMAN BEINGS IN ANY MANNER AND THAT INCLUDES THE RIGHT TO VOTE AND HAVE ACCESS TO BALLOTS."
We cannot depend on Joe Manchin or Kristin Sinema to do the right thing "with the party" so we must make every effort to "vote out Republicans" across the nation in 2022 and beyond. The only way, this country will be just and equal for all is for us, to make sure we elect the right people who have demonstrated humanity and compassion for all people, regardless of their skin tones, ethnicity, religious beliefs or sexual orientation — human beings are human beings and no one should be treated as a lesser human than another.
RISE UP AMERICA! WE DON'T HAVE A LOT OF TIME LEFT TO SAVE OUR DEMOCRACY. IF WE DON'T ACT NOW, WE'LL BE LIVING UNDER AN AUTOCRACY FOR THE FORESEEABLE FUTURE!
Do we return to "slave mentality" allowing white supremacists to control the government or do we stand up and fight back — making this country, an America we all can love and be proud of? It's up to us, so let's take charge of the direction of this country like we truly care about it. Call or Write Senators and dare them to do the right thing for all Americans, not just some of them! Pass Voting Rights Reform that allows all Americans the dignity to choose who they want to lead this country.